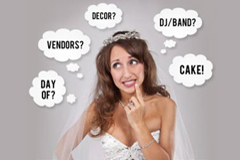 Deciding where to start your wedding planning can be an undertaking that's exceedingly challenging. There are so many things you must do, both big and small, and you can easily become inundated by the amount of work that has to be done. To help get you going on the right track and to ease the task, here are a few good places to start if you find yourself overwhelmed with wedding planning.
The Non-Negotiable Essentials
When you envision your special day in your mind's eye, what are some of the things you imagine that are absolutely necessary in order for the event to be picture-perfect? Perhaps your aspiration is to exchange wedding vows while encircled by nature's beauty, or having a themed reception you've always dreamed of, complete with exotic surroundings. Maybe you just really want something simple. Whatever those must-haves might be, it's really advantageous to establish the highest priority items at the very beginning of your planning process so you can have a well-defined sense of where you want your money to be allocated.
The Budget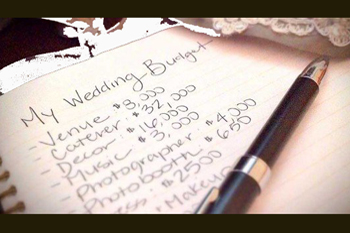 Once your priorities are established, you'll be able to construct your wedding budget accordingly. Be certain to keep the budget within reason, though. Otherwise, you might find yourself moving towards financial trouble. If you're struggling because the options you love and must have don't fall within your required price range, try adding some wiggle room to your budget by provisionally reducing spending in your personal life. Consider lowering the cost of monthly expenses, where possible. One way to lessen periodic outlays is to reduce any recurring college debt payments you may have by refinancing your student loans. You could also consider cancelling non-essential subscription services until after the wedding, which can surprisingly add up to a bundle of savings each month. By responsibly freeing up more money, you'll achieve greater flexibility in finding options that will make your wedding dreams a reality without breaking the bank.
The Venue
Determining where you want to host the event is undoubtedly one of the biggest decisions you'll make when planning your wedding. As soon as you have it booked, however, every other decision you make should fall into place more easily. Remember, though, that affordability of your selected venue is tremendously important to maintain as this will be one of the largest expenditures you'll contend with. Equally important, while affordability is vital, you'll also want to choose a place that will capture the magic of your day for you and your significant other. Since the possibility of selecting the perfect spot while maintaining affordability could be a somewhat delicate prospect, a little extra budget creativity may be needed to make it happen. Just be sure to research your potential venue selections carefully so that when it comes time to settle on a location, you'll feel completely content with the choice you've made.
The Guest List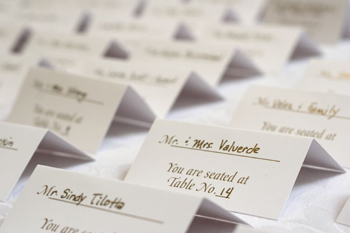 Compiling the guest list can be taxing if there are problematic relationships among yours and your loved one's families. This could turn out to be one of the biggest headaches on the wedding to-do list. Nevertheless, if you sit down with your fiancé in the planning process and select your invitees early on, you'll have far less to stress about going forward. There are always a few required invites on everyone's guest list, but don't be afraid to be a little ruthless if you think it's necessary. After all, your wedding day is ultimately about celebrating the love between you and your spouse and with those you love most in the world. So if there are people you'd really rather not share that celebration with, take a stance – put your own happiness first and remove them from consideration.
Arranging one's own wedding can definitely bring about fruitful satisfaction. Bear in mind, though, that by assuming responsibility of any daunting task, there's potential risk of it developing into a laborious endeavor, which could lead to regrettable frustration. Therefore, if you find yourself becoming overwhelmed as you embroil yourself with the onus of wedding planning, adhering to these basic guidelines should help to avoid vexation and allow you to piece together the essential elements more effortlessly. Hiring a professional coordinator is always an option, but the rewards of arranging the details yourself will be immense knowing that the event will unfold exactly how you envisioned it, guaranteeing a very memorable experience of the most important day of your life.