Lakeside Beach Wedding Venue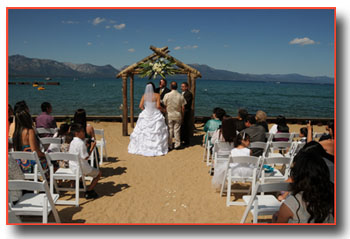 Lakeside Beach is a private resort located near the center of town on the south shore of Lake Tahoe. A section of the beach is reserved specifically for your special day. The spacious area where your wedding is held is at the waterfront that poses a fantastic panoramic view of the surrounding Sierra Nevada Mountain Range along with the striking blue, pristine water of Lake Tahoe, which lies in the foreground of the mountainous peaks. The amazing landscape is cause for immense photographic opportunities during your ceremony and formal photography afterwards. Lakeside Beach is an exceptional waterfront location and a perfect place for a Tahoe wedding.
This private venue furnishes seating for up to 100 guests, an arch, a staff attendant who will greet and direct your guests as they arrive, and a sound system to play your selected wedding music. Your guests can relax to the pleasant music you provide and enjoy the pleasing view as they anticipate your walk down the aisle.

Another benefit of the resort is that the attendant will assist with the organization of your wedding party if needed prior to commencement of the ceremony. The extra attention you'll receive at Lakeside Beach will ensure that all goes as planned, providing you with a stress-free day for a very special occasion.
(Lakeside Beach availability is seasonal and approximate accessible months are May through October.)
Monday – Thursday
$895 (plus venue fees)*
Friday – Sunday
$995 (plus venue fees)*
Our Lakeside Beach Wedding Package includes: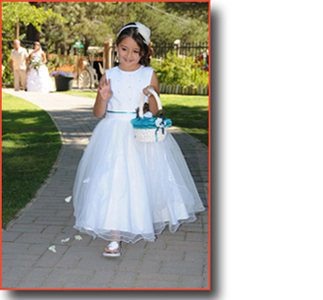 1 ½ hours private beach reservation
Securing venue and obtaining contract
Ordained minister
Professional photographer
All photo images of the event and copyrights
Consultation with the minister
California marriage license
Notary fees
Traditional or personalized vows
Sound system for music
Chairs for guests
Austere arbor
Staff attendant
* VENUE FEES
Monday – Thursday
$1700
Friday – Sunday
$3200
(Venue fees include a 90 minute private beach reservation. Additionally, venue management requires event liability insurance that's not included in the fees above, but can easily be obtained at minimal cost.)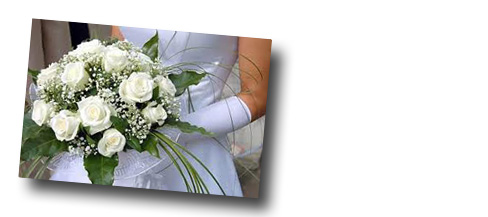 Add to any package
Limousine Services $650 (2 hours)
Digital Videography $395
6 Rose Bridal Bouquet $125
Groom's Matching Boutonniere $20
3 Rose Bridesmaid Bouquet $65